Happy World Nutella Day guys! It seems only fitting to make something totally nutty, chocolatey and delicious on a day like today, so I'm giving you a recipe to do exactly that!
Not only is this Nutella buttercream frosting totally addictive, it makes the perfect topping for cupcakes, layer cakes, brownies, macarons…and pretty much anything else you fancy!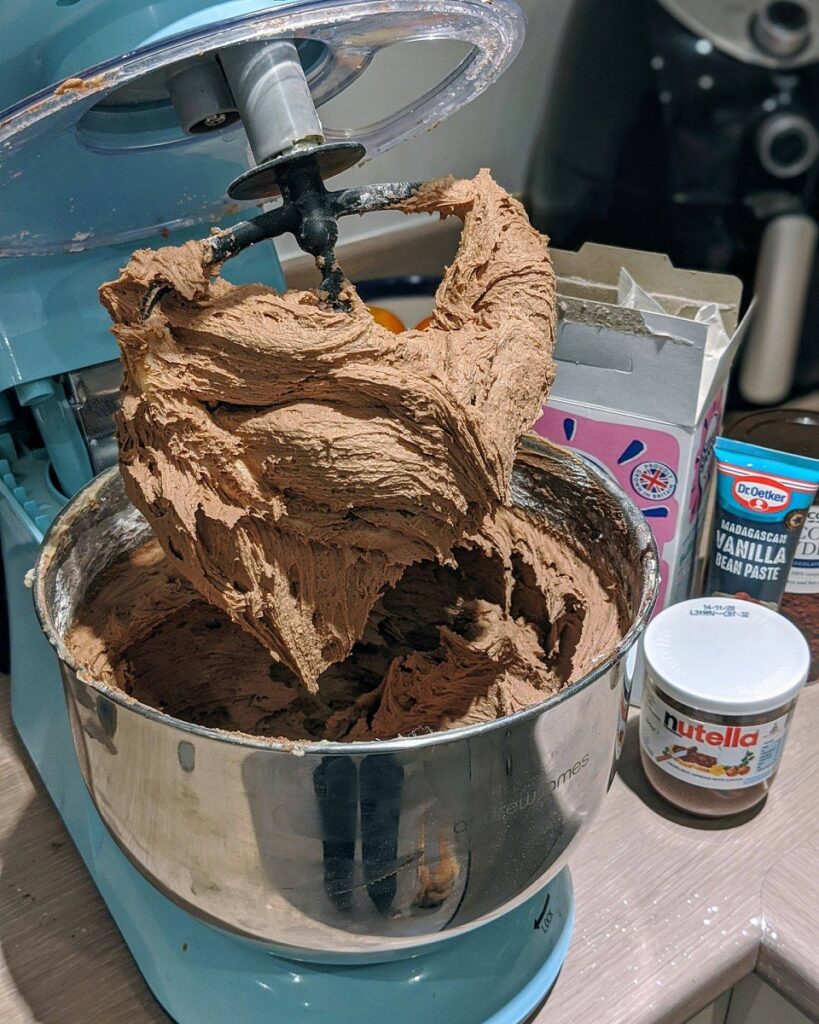 This frosting is also super easy to make…but I would 100% recommend an electric mixer to make your life even easier (a stand or hand-held mixer). This will allow you to create that light and fluffy texture without the effort of manual mixing power.
This recipe makes roughly enough buttercream for 12 cupcakes, but if you do have any leftover, it freezes brilliantly. Put any remaining buttercream into an airtight box and keep it in the freezer for up to three months.
INGREDIENTS
250g softened unsalted butter
600g icing sugar (confectioner's sugar)
50g cocoa powder
2tsp vanilla extract
50ml double cream
100g Nutella
METHOD
Cut the butter into small chunks, then mix using a stand or hand-held mixer on a medium speed for 5 minutes until it goes pale and gains some volume. You might need to stop your mixer and scrape down the bowl a couple of times.

Sift in your icing sugar and cocoa powder one or two tablespoons at a time and fold into the butter using a spatula, before switching to your mixer on a low speed to fully combine. Repeat until you've used all of the dry ingredients.

Add the double cream and Nutella into the buttercream and mix again on a low speed for a few minutes until fully incorporated. If your buttercream is a little too thick, add a little more cream to loosen it up.

Once you've reached the desired consistency, add your vanilla extract and mix on a low speed for one final minute until your buttercream is light and fluffy.
In need of some recipe inspiration? This frosting pairs amazingly with my Ultimate Chocolate Cake or my Irresistible Chocolate Cupcakes.