Anyone who knows me will tell you that I LOVE chocolate cake. But more specifically, I love THIS chocolate cake.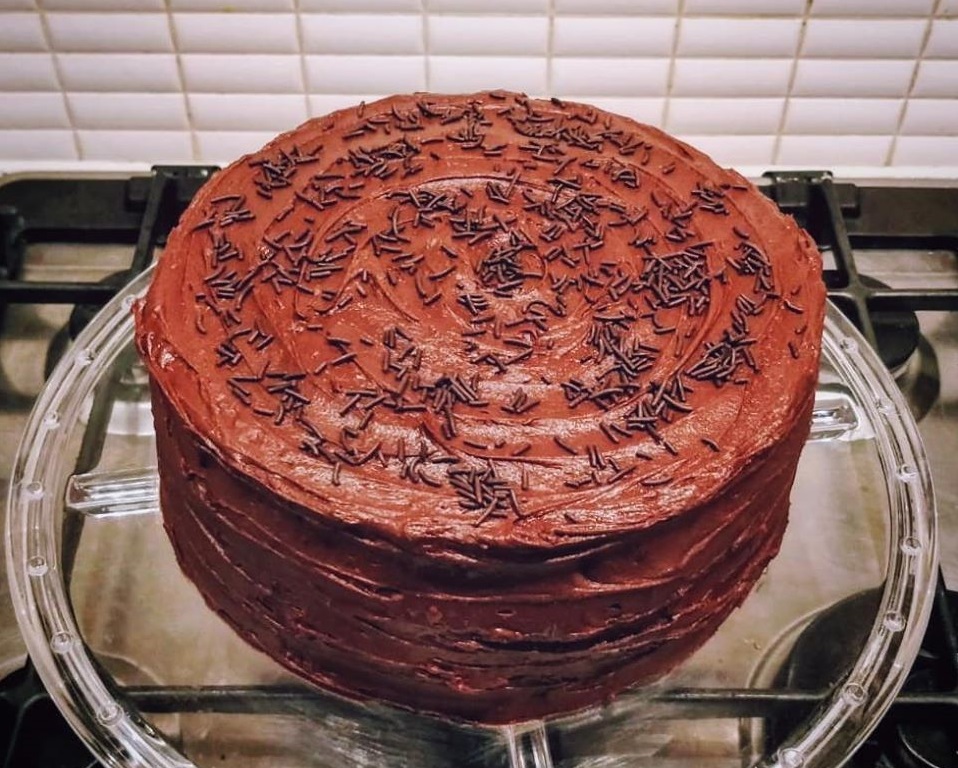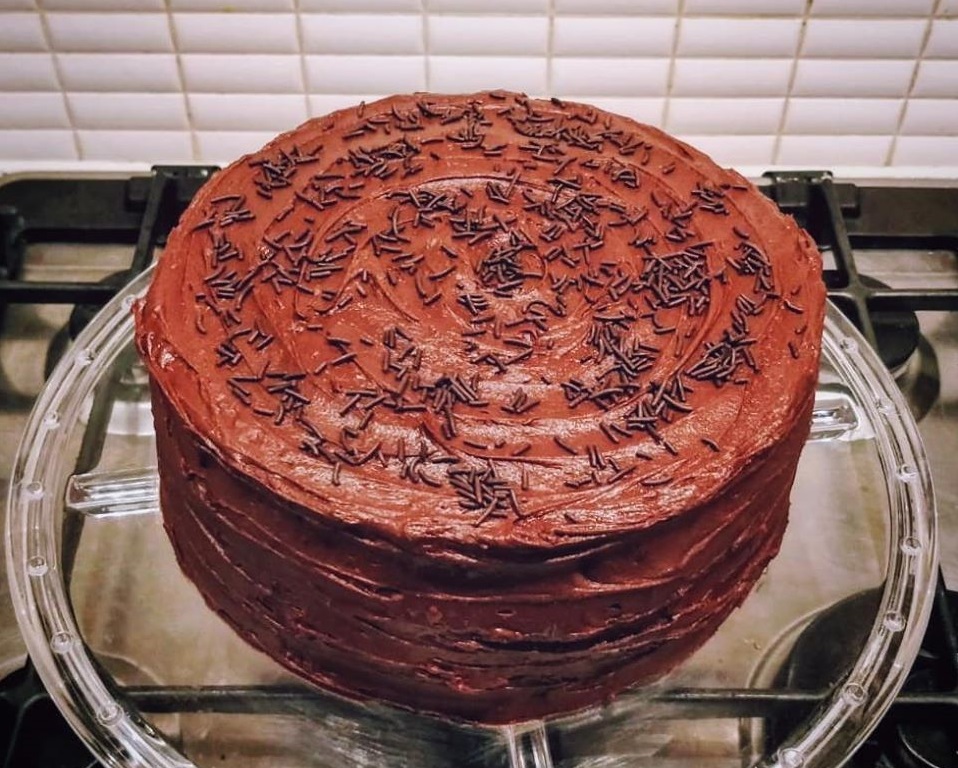 It took a fair few batches to find the right balance of ingredients, but this recipe hits the jackpot.
It's moist, it's rich, it's the perfect mixture of both fudgy and fluffy, and – wait for it – it's made with just one bowl and one whisk. A dream cake!
But enough from me; I will let this recipe speak for itself…
INGREDIENTS
300g self-raising flour
225g caster sugar
225g light brown sugar
100g cocoa powder
1tsp baking powder
1 ½ tsp baking soda
1tsp salt
1tsp ground coffee
300ml buttermilk
125ml vegetable oil
2 large eggs (room temperature)
2 tsp vanilla extract
250ml boiling water
METHOD
Pre-heat your oven to 170°C (340°F, gas mark 5). Grease and line the bottom of three 8-inch loose-base cake tins. Add roughly a tablespoon of cocoa powder to the tin and gently shake it around so that it sticks to the greased sides, then tip out any excess.


Sift all of the dry ingredients into a large bowl and whisk thoroughly. Next, add the buttermilk, oil, eggs and vanilla and whisk again. This should result in a thick, chocolatey paste. Slowly pour in the boiling water and whisk until the mixture is lovely and glossy.


Divide the batter equally between the three prepared tins and bake for 30-35 minutes, or until a toothpick inserted in the centre of the cake comes out clean.


Remove from the oven and allow the cakes to cool for 10 minutes in their tins before transferring to a wire rack. They should lift out pretty easily, but run a palette knife round the edge to give them a helping hand if you need to.


Allow the cakes to cool completely before frosting.
Have you tried this recipe? I'd love to know what you think! Drop me a message in the comments below.