S'mores are a super sweet American bonfire night dessert that have unsurprisingly taken the UK by storm. They've inspired countless recipes, from pies and ice cream to sweet nachos and chocolate bars. And of course, my mouth-watering s'mores cupcakes.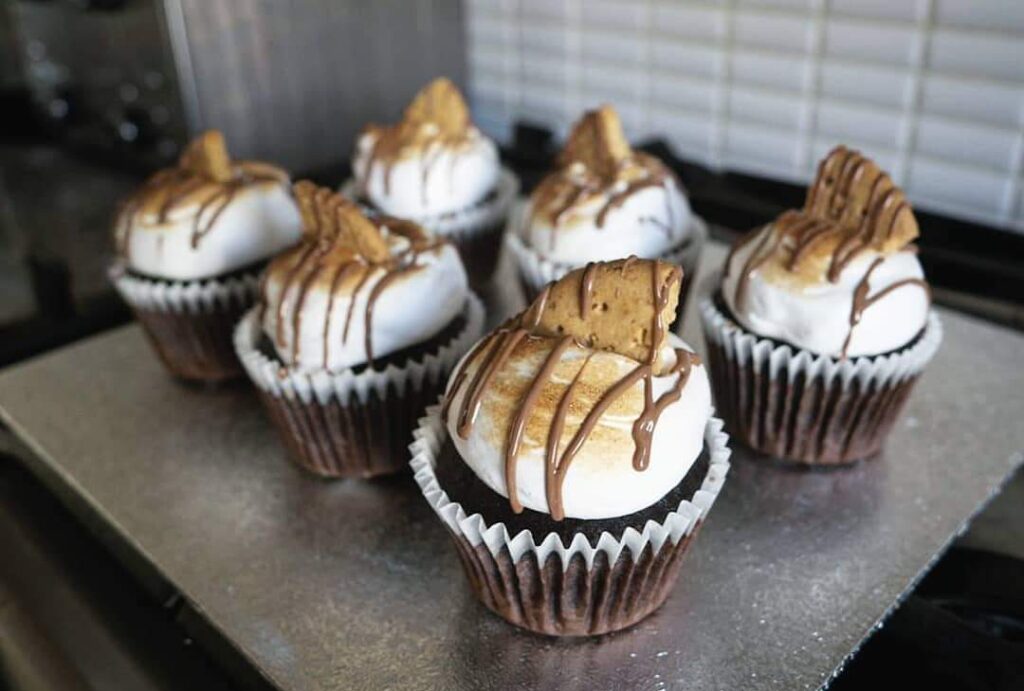 A traditional s'more sandwiches chocolate and marshmallow between two biscuits, which is the inspiration behind this recipe. Starting with a sweet and buttery biscuit base flavoured with brown sugar, you get that signature crunch before the most, rich chocolate sponge. Finally, there's the light, fluffy marshmallow frosting, which is even better toasted.
Moist chocolate cake, a crunchy biscuit base and silky marshmallow frosting…what's not to love?!
INGREDIENTS
Biscuit crust:
160g digestive biscuits
75g butter
50g light brown sugar
Chocolate cupcakes:
180g plain flour
1tsp baking soda
225g caster sugar
60g cocoa powder
1/4tsp salt
1tsp ground coffee
175g softened butter
2 large eggs (room temperature)
175ml milk
2tbsp sour cream
1tsp vanilla extract
METHOD
Pre-heat your oven to 160°C (320°F, gas mark 4) and place 12 cupcake cases into a muffin tin.


Place the digestive biscuits into a food processor and pulse into fine crumbs. Melt 75g butter in the microwave and combine with the biscuit crumbs and brown sugar. Press the mixture into the bottom of each cupcake case.


To make the cupcakes, start by combining all the dry ingredients in a large bowl. Add the butter and mix well (the mixture should have a crumbly texture). In a jug, whisk the eggs, milk, sour cream and vanilla together. Pour into the dry ingredients and mix thoroughly.


Divide the cupcake batter between the prepared cupcake cases, filling to about two thirds of the way, and bake for 22-25 minutes.


Allow the cupcakes to cool for a few minutes into the tin, then transfer to a wire rack to cool completely. Top with some delicious marshmallow frosting and enjoy!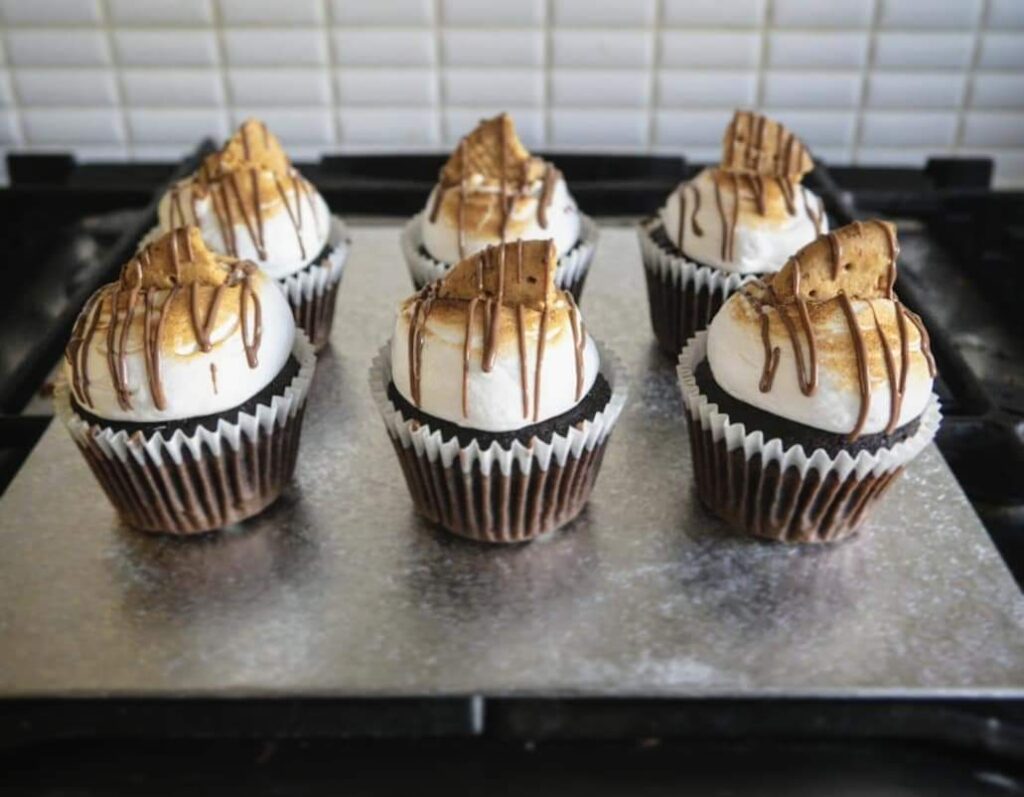 Have you tried this s'mores cupcake recipe? I'd love to hear what you think!