Silky Marshmallow Frosting
If like me, you're a big fan of marshmallow fluff, then you're going to love this easy homemade marshmallow frosting (aka Swiss meringue). It's light, silky smooth and a great alternative to traditional American buttercream.
It's also very quick and easy to make, using just five ingredients to make a delicious whipped topping for a variety of sweet treats, including cakes, cupcakes, pies, brownies and cookies.
You don't need much equipment to make this frosting, But I will say that a stand mixer or hand-held mixer with a whisk attachment is a must to whip up the egg whites and achieve the glossy peaks we're looking for. If you want to go the extra mile, it's also worth getting your hands on a chef's torch, as this frosting will also toast beautifully!
*TOP TIP*
Want to know if you've really nailed those stiff peaks? Turn the bowl upside down and hold it above your head without anything falling out. It sounds crazy, I know, but this is the ultimate test of your marshmallow frosting.
INGREDIENTS
4 egg whites
200g granulated sugar
2tbsp liquid glucose
1/4tsp salt
1tsp vanilla extract
METHOD
Add the egg whites, sugar, liquid glucose and salt to a large heatproof bowl or the bowl of a stand mixer. Place over a saucepan of boiling water, making sure the water doesn't touch the bottom of the bowl.


Heat the mixture, whisking continuously until the sugar dissolves.


Remove the bowl from the heat and transfer to your stand mixer fitted with a whisk attachment. You can also use a hand-held mixer. Mix on high speed for 6-8 minutes until stiff, glossy peaks form.


Stop your mixer, add the vanilla and mix for a further 30 seconds.
This recipe makes roughly enough for 12 cupcakes (depending on how much frosting you like, of course), but it is best to use straight away, as it will only last for about 24 hours in a refrigerated airtight container.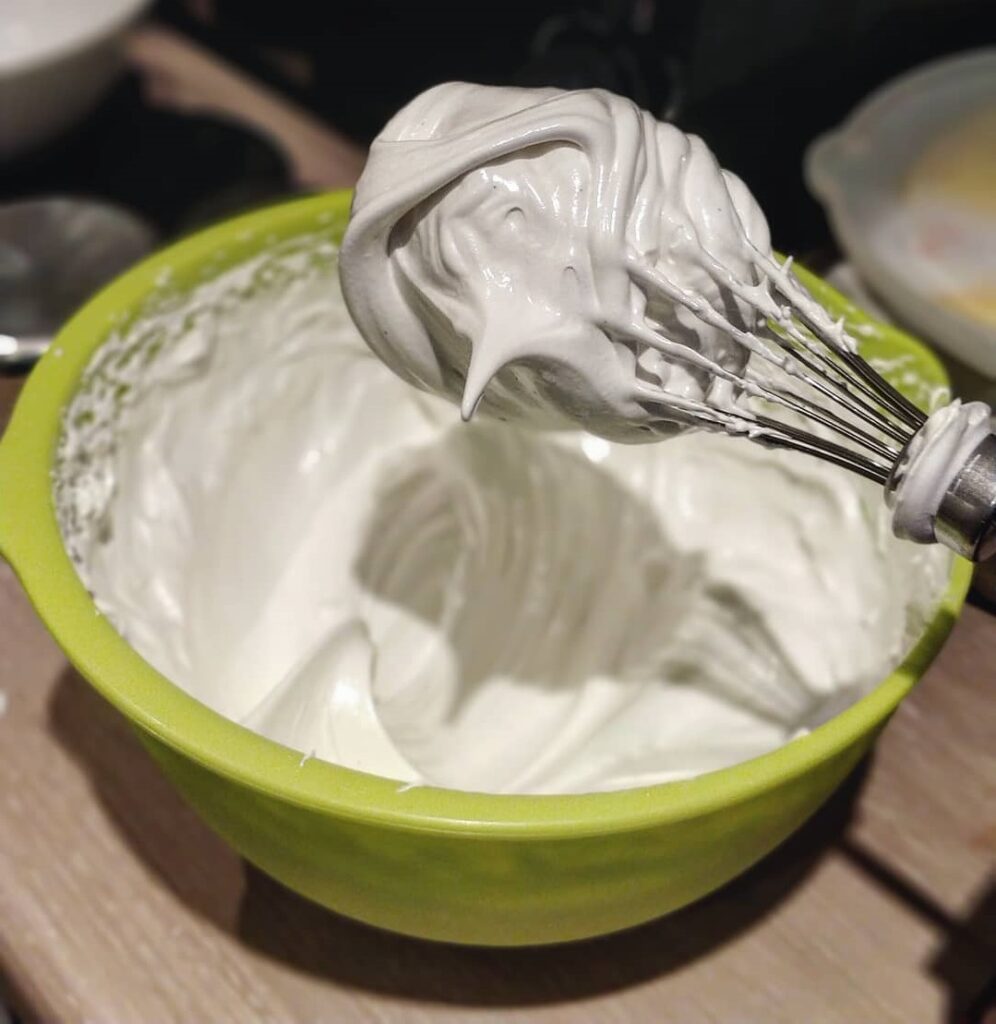 How have you used your marshmallow frosting? Let me know in the comments!