Mini doughnuts were a real treat in my house when I was growing up. My mum used to make a couple of batches and we'd dip them in a bowls of melted chocolate and sprinkles – the perfect yet somewhat messy childhood dessert.
As an adult? Still yummy – still messy!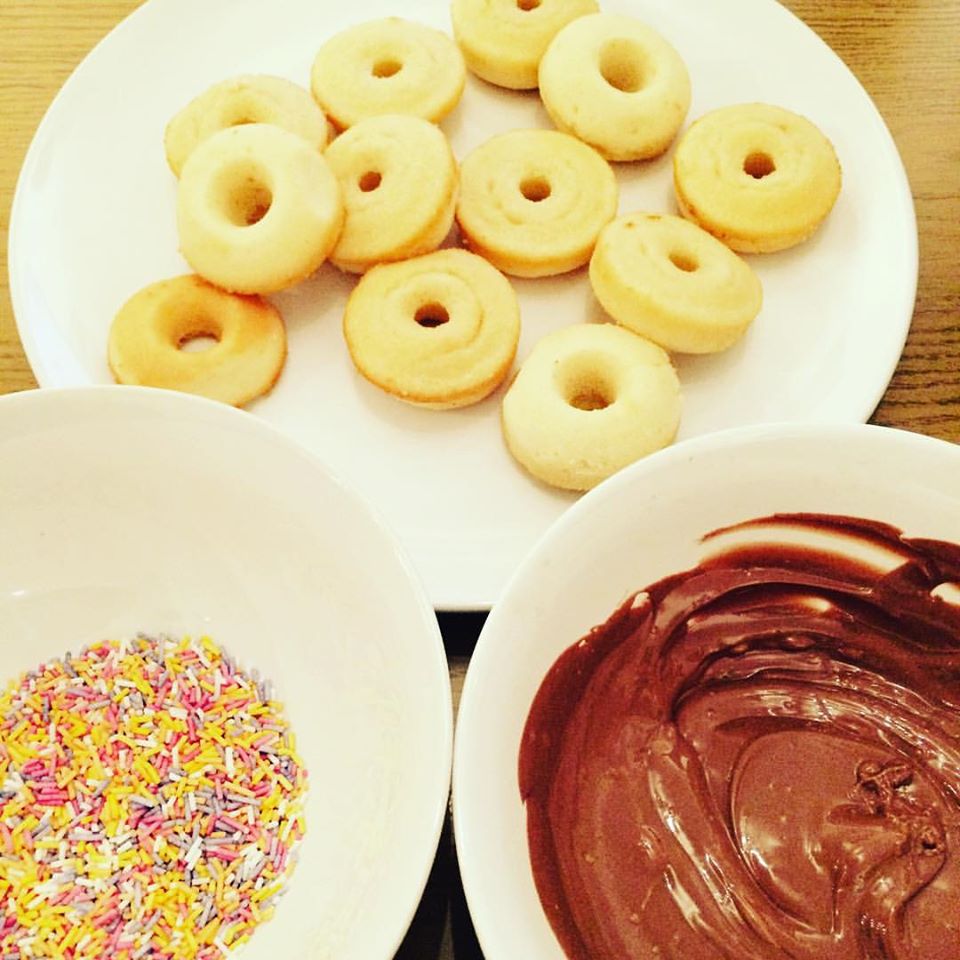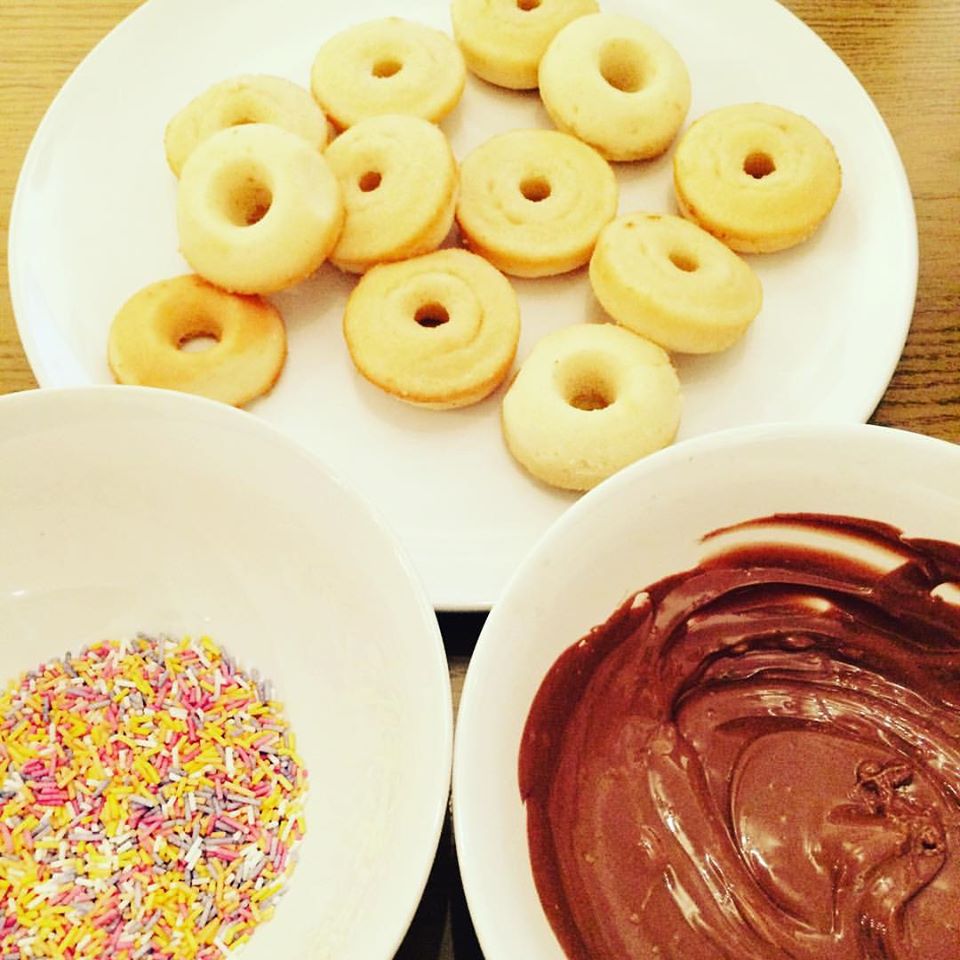 These delicious minis are baked instead of fried, so they have a soft and springy texture similar to cake, and they are a little healthier too.
Mini doughnuts are also super easy to make – the recipe below makes about 12 mini doughnuts, so all you need is a 12-hole doughnut tin and some everyday ingredients.
INGREDIENTS
75g plain flour
60g sugar
½ tsp baking powder
½ tsp salt
60ml whole or semi-skimmed milk
1 egg
1tsp olive oil (plus extra for greasing)
½ tsp vanilla extract
METHOD
Makes 12
Pre-heat your oven to 160°C (320°F, gas mark 4) and lightly brush a mini doughnut tin with oil or butter (you may need two tins depending on their size).


Sift the flour, baking powder, sugar and salt into a bowl and mix together. In a measuring jug, whisk together the milk, oil, egg and vanilla extract. Add the wet ingredients into the dry and mix thoroughly.


Pour the mixture into a piping bag, snip off the end and fill up each doughnut cup about three quarters of the way, being careful not to cover the centre. Place in the oven and bake for 10-12 minutes until firm but springy.


Once out of the oven, leave your doughnuts to cool for a few minutes in the tin before transferring to a wire rack. When they've cooled completely, it'll be time to decorate! Sprinkle with a little cinnamon sugar, glace with icing or drip in chocolate – whatever takes your fancy!
What are your favourite toppings? Don't forget to leave me a comment below!