If you haven't had a go at making flapjacks before, I'd definitely encourage you to give them a go. Not only are they quick and easy to make, they're absolutely delicious! That mix of oatey crunch, buttery goodness and syrupy stickiness – what's not to love?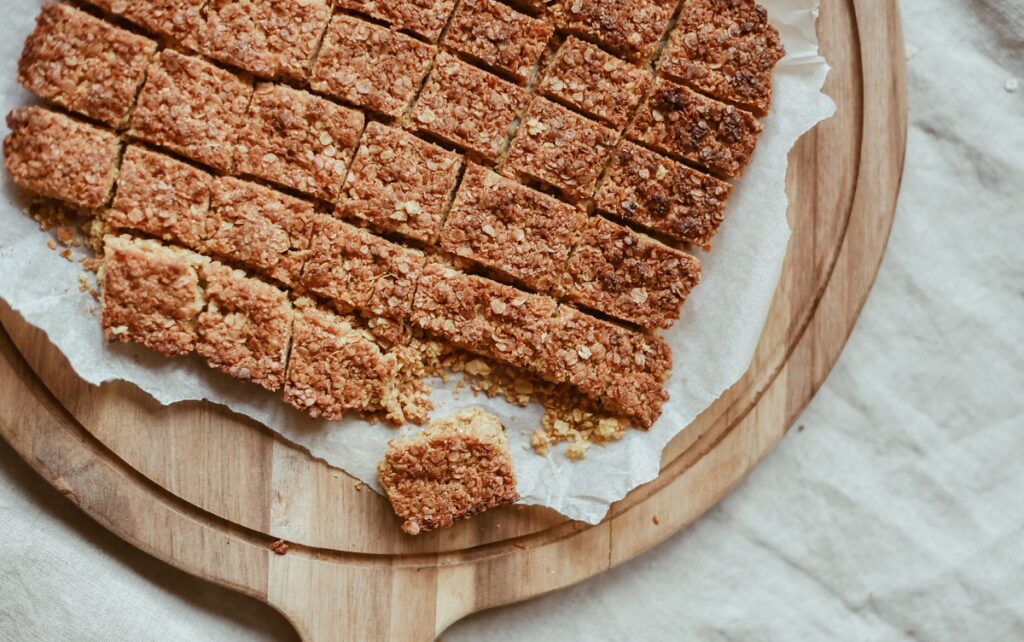 Okay, I'll admit flapjacks might not be the healthiest treat around, but porridge oats are filling and give a long gradual release of energy, making them a great bitesize snack.
Classic flapjacks are made with four key ingredients that you will probably have in your kitchen cupboards already, but you can always add other yummy things into the mix to give them your own unique twist. Chocolate chips, apple and cinnamon, raisins, cranberries, chopped hazelnuts, peanut butter, pumpkin seeds – you can be as creative as you like.
So here we go…
INGREDIENTS
500g porridge oats
250g butter
250 caster sugar
6 tbsp golden syrup
METHOD
Pre-heat your oven to 160°C (320°F, gas mark 4). Grease and line a 10 x 10 inch baking tin with baking parchment.


Place the butter and sugar into a large saucepan and heat at a low temperature until the butter has melted, giving the mixture a stir now and then.  


Remove the saucepan from the heat and stir in your oats a little at a time, making sure they're fully coated in the buttery mixture. Once all of the oats have been added, pour in your golden syrup and mix thoroughly.


Tip the mixture into your prepared tin and spread evenly, pressing into the corners with a spoon or palette knife. Place into the oven and bake for 25 minutes, until the top is a lovely golden brown. Don't worry if they still look a bit squidgy – they will firm up as they cool down.


When your flapjacks are ready to come out of the oven, leave them to cool in the tin for 10 minutes before cutting into your desired sized slices (it's best to cut your flapjacks while they're still slightly warm). Enjoy on their own or with a variety of drizzles toppings!
Don't forget to leave me a photo in the comments section!