White Chocolate Oreo Truffles
My Oreo truffles are the perfect little treat! Whether you fancy a quick dessert at home or you're looking for the perfect party food, you can't go wrong with a generous combination of Oreos, cream cheese and white chocolate!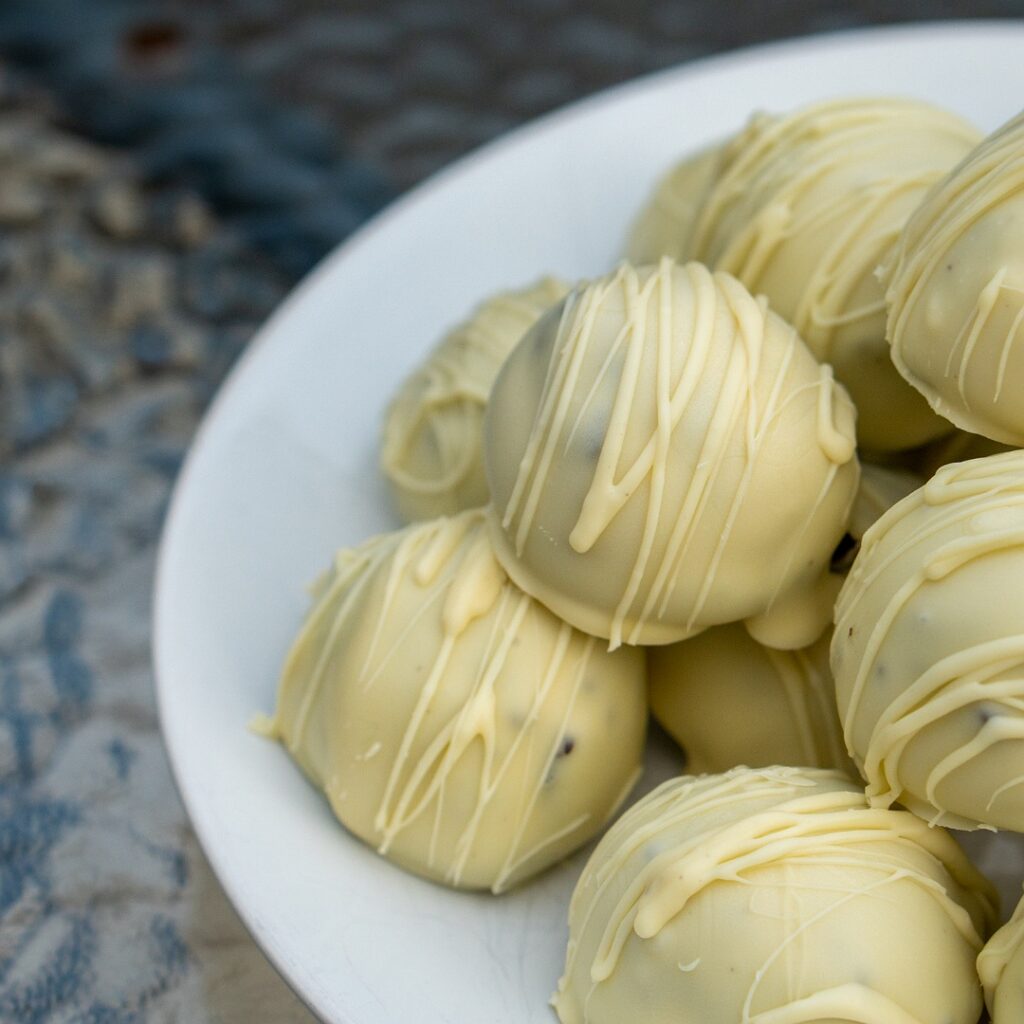 Sometimes you don't have time to make and decorate cupcakes or a bake a batch of cookies. Sometimes you want something that's quick and easy to throw together. And sometimes it's actually just to warm to put the oven on.
Okay, maybe not at the moment – seems like we've had our two weeks of summer and that's it! But even I can have days where I'm not really up for making anything complicated.
So, here we are, a no fuss, no bake recipe that only requires four ingredients and just 90 minutes of your time.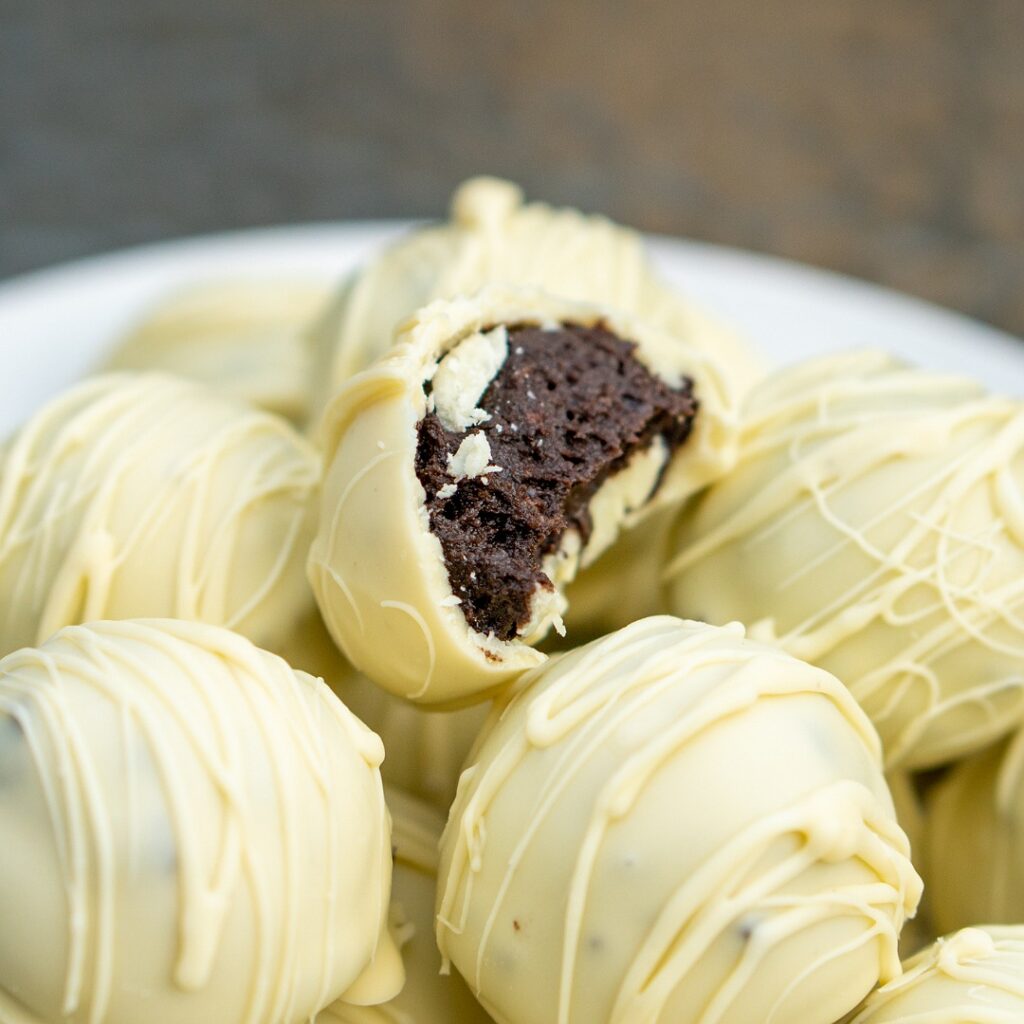 I love the combination of white chocolate and Oreos, and I'm sure you will too. So, what're you waiting for?
INGREDIENTS
3 packets of Oreos
200g cream cheese
1tsp vanilla extract
400g white chocolate
METHOD
Place all of the Oreos into a good processor and blitz into fine crumbs. You can also crush them in a zip lock bag with a rolling pin if you don't have a food processor.
Scoop the cream cheese to a large bowl, add the vanilla extract and mix until smooth. Pour the Oreo crumbs over the cream cheese and stir until well combined. 
Line a large baking sheet with greaseproof paper. Use a small ice cream scoop to divide the mixture into little truffles – you can leave them as they are or use your hands to roll them into balls. Place the truffles onto your prepared baking sheet and place into the freezer for an hour.  
While your truffles are chilling, melt your white chocolate. You can do this in the microwave, in 30 second bursts, or in a glass bowl over a saucepan of simmering water. Be careful not to overheat or burn your chocolate – heat until just melted and smooth.
Take your truffles out of the freezer and dip them in the white chocolate. Use a fork to allow the excess chocolate to drip off. Place the covered truffles back on the baking sheet, drizzle with the remaining white chocolate, leave them to set and enjoy!
Any leftover truffles will need to be kept in the fridge due to their cream cheese filling. Pop them into an airtight container and store in the fridge for up to three days.