Peanut Butter Puppy Biscuits
My puppy turned ONE this week you guys! I can't believe it!
We brought Max home five days before the first lockdown in the UK last year. He was 9 weeks old, weighed less than 5kg and was the most adorable ball of white fluff. And now he's nearly a year old…crazy!
So, I had to make something tasty to mark this occasion. You might remember that last summer, I made pupcakes for my other doggo, Harvey, on his birthday, and I thought it was only fair I also made something delicious and dog-friendly for Max.
And these biscuits are exactly that!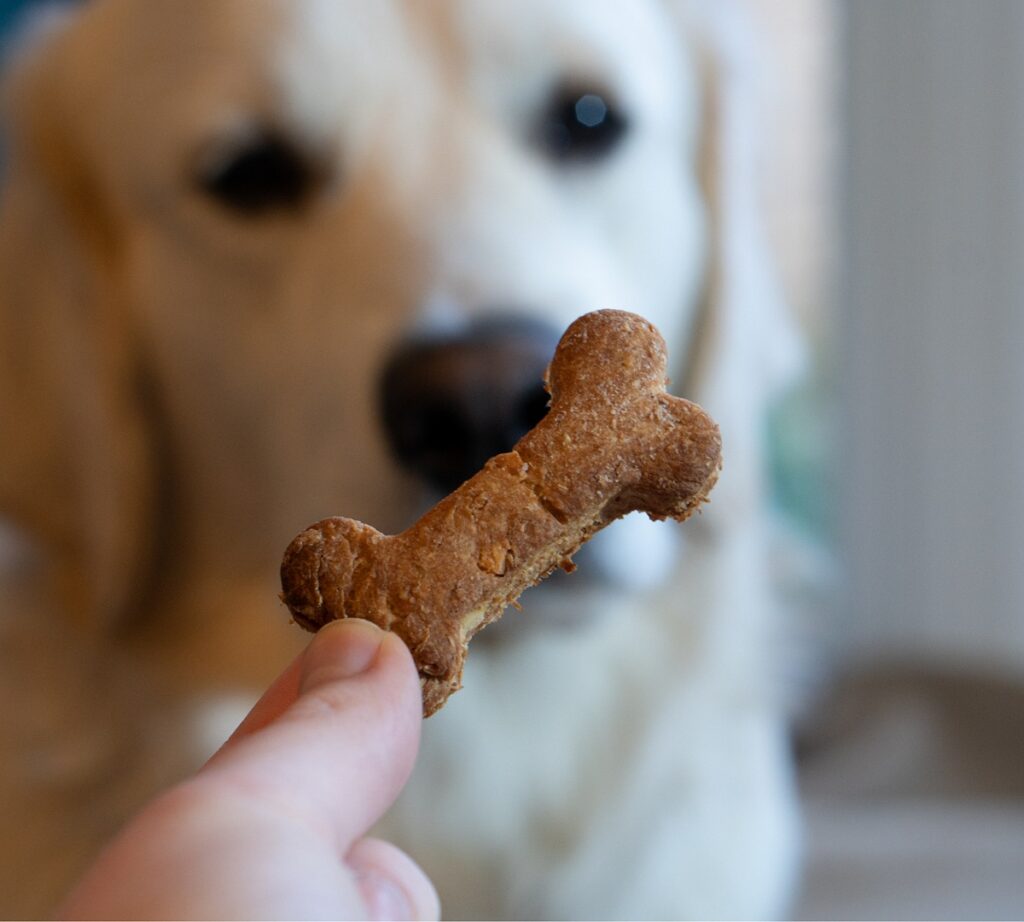 One of the main ingredients, as you may have guessed, is peanut butter. My pups go absolutely crazy for it. I opted to use crunchy peanut butter but you can use smooth too. You've just got to make absolutely sure it doesn't contain xylitol, which is a sweetener that's poisonous for dogs.
And then you've got wholemeal flour, an egg, honey and water. That's it.
These biscuits are super simple, easy to make and are guaranteed to make you extremely popular with your pups!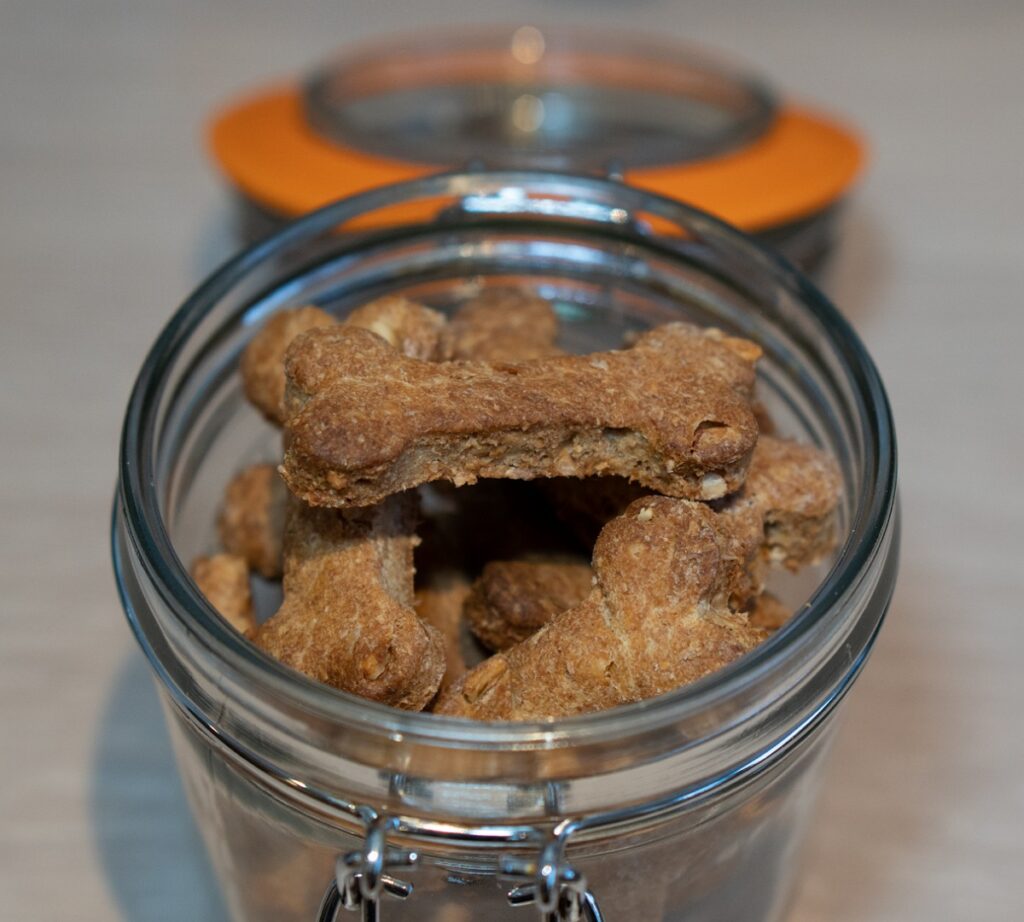 INGREDIENTS
200g wholemeal flour
150g peanut butter
100ml water
1 egg
2tbsp honey
METHOD
Preheat your oven to 180°C (350°F, gas mark 6) and line two large baking sheets with greaseproof paper (baking parchment).


Add the peanut butter, egg, water and honey into a large bowl and mix until well combined. Add the flour and stir until the mixture forms a thick dough.


Turn the dough out onto a lightly floured surface and roll out to roughly 1.5cms thick. Use a cookie cutter to cut out your bone biscuits and place onto your prepared baking trays.


Bake for 15 minutes until golden brown. Allow the biscuits to cool before serving to your four-pawed friends!
These biscuits will last in an airtight container for up to three weeks.