Easy Peasy Lemon Cupcakes
When life gives you lemons…what do you do? Make a batch of my delicious lemon cupcakes of course!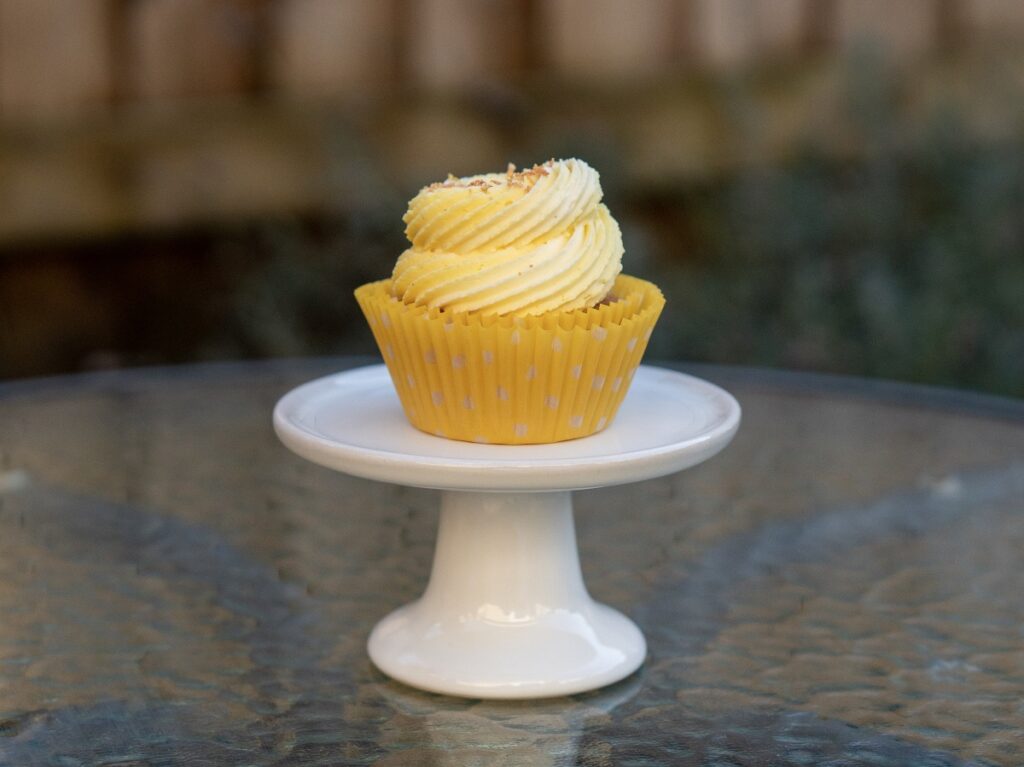 Soft and sweet with a surprising lemon curd centre, these cupcakes are a lemon-lovers dream.
This is a classic cupcake bursting with tangy citrus flavour. Perfect for an afternoon tea treat, a birthday party or just a nice refreshing break from all the Christmas chocolate!
It's a simple recipe based on my updated vanilla cupcakes, with the addition of natural lemon juice and zest. They can be whipped up in less than 15 minutes and baked in under 25, which means if you've got an hour or so going spare this weekend, you can have your very own batch of delicious lemony cupcakes in no time.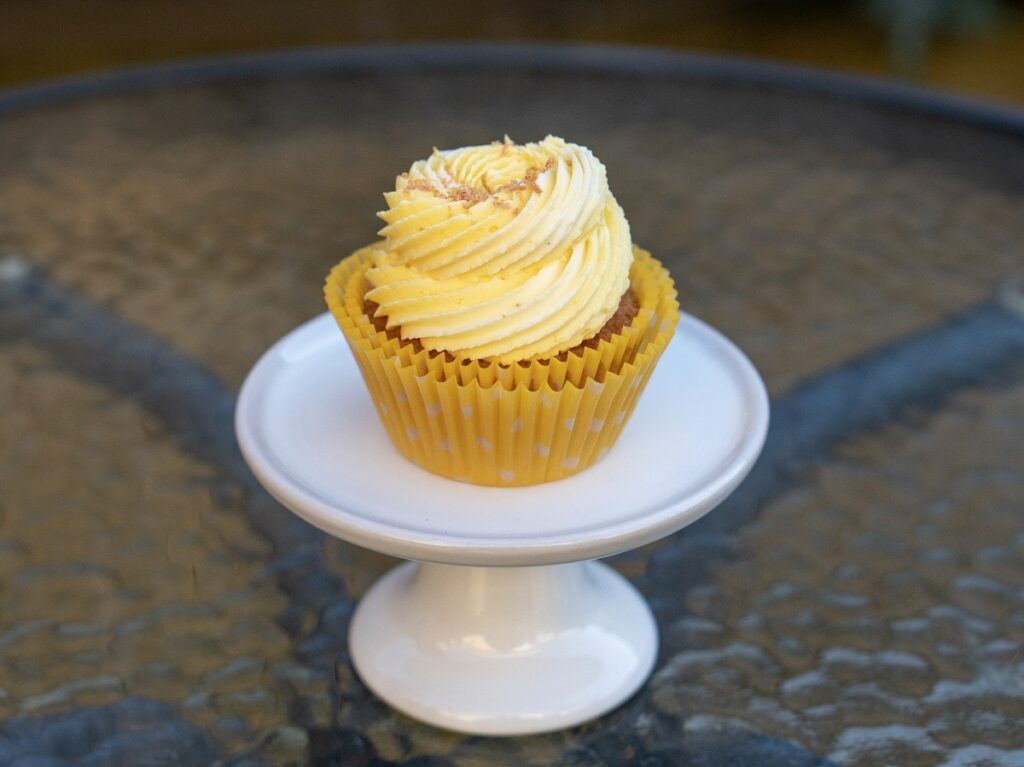 *TOP TIP*
One of the things that makes these cupcakes so great is the hidden lemon curd centre. And you can achieve this pretty easily with an apple corer, as I mention below. However there are a few other ways you can remove the centre of your cupcakes. You can remove the core of each cupcake using a melon baller, a small knife or even the round edge of a piping nozzle.
INGREDIENTS
Makes 12
Cupcakes:
170g self-raising flour
160g caster sugar
160g softened butter
1tsp baking powder
3 eggs
2tbsp natural yogurt
Juice & zest of 2 lemons
1tsp vanilla extract
75g lemon curd
Buttercream:
250g softened unsalted butter
600g icing sugar
Juice & zest of 1 lemon
1tsp vanilla extract
Lemon zest to decorate
METHOD
Preheat your oven to 140°C (280°F, gas mark 1) and place 12 cupcake cases into a muffin tin. Grate two of the lemons before cutting them in half and squeezing all of the juice into a small bowl.


Crack the eggs into a large bowl, add the sugar and beat with a whisk or hand mixer. Melt the butter and add to the egg mixture, followed by the vanilla, yogurt, lemon juice and lemon zest. Mix until well combined. Finally, sift in the flour, baking powder and a pinch of salt, and gently fold into the wet ingredients. Be careful not to overmix – stop when you can't see anymore flour.


Scoop the batter into the prepared cupcake cases, filling to about two thirds of the way and bake for 22 minutes. Allow your cupcakes to cool for a few minutes in the tin then transfer to a wire rack to cool completely.


While your cupcakes are cooling, make your buttercream. Using a stand mixer or hand-held mixer, beat the butter on a low-medium speed for five minutes, until it goes pale and gains some volume. You may need to stop your mixer and scrape down the bowl a couple of times.


Sift in the icing sugar a couple of tablespoons at a time, lightly mixing using a spatula before beating on a low setting between each addition. Once you've used about half the icing sugar, add the juice and most of the zest from your final lemon (save a little zest for decoration). Sift in the rest of the icing sugar. Once you've reached the desired consistency, add your vanilla extract and give it a thorough mix.


It's time to give your cupcakes a delicious lemon centre! Fill a piping bag with the lemon curd, use an apple corer to remove the middle of each cupcake and pipe a generous dollop of curd into the centre.


Add your buttercream to a piping bag fitted with your favourite nozzle and pipe a swirl onto each cupcake. Sprinkle with the leftover lemon zest and enjoy!
If you have any leftover cupcakes, you can store them in an airtight container at room temperature for up to three days. You can also store any leftover buttercream in the fridge for two weeks, or the freezer for three months. Check out my recent blog post on how to store and save buttercream.