Five egg alternatives (and how to use them)
Eggs are pretty much a staple ingredient when it comes to baking. They help cakes rise, lend moisture, bind ingredients together, add richness, etc. However, for some people, they're also a real no-go.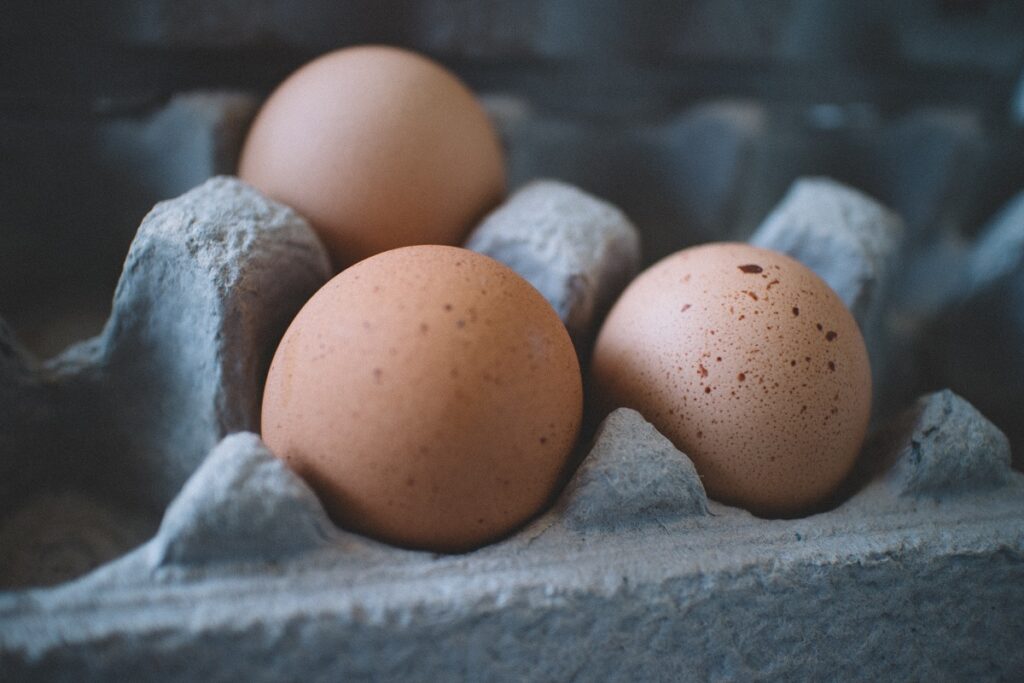 There are various reasons why you might want to substitute eggs from your baked goods, such as allergies or dietary restrictions, but fortunately there are plenty of great substitutes out there to make sure anyone and everyone can enjoy delicious homemade treats.
Here are five egg alternatives to use in your recipes:
Apple cider vinegar
This is a go-to when making egg free cupcakes. Don't let that vinegary smell put you off – when combined with baking soda, this egg replacement will create a foamy reaction, giving your bakes a light and airy texture. It's worth noting that you will have to increase your liquids slightly if you're making this substitution.
Substitute: 1 large egg = 1tbsp apple cider vinegar & 1tsp baking soda
Applesauce
Applesauce is a very common egg substitute in baking. It can make your bakes a little chewier, but also lovely and moist. It's a very easy substitute to make yourself at home, but if you do opt for a shop-bought jar, you may need to reduce the sugar in your recipe.
Substitute: 1 large egg = 65g apple sauce
Mashed banana
Bananas work as a great replacement for eggs in the majority of recipes thanks to an abundance of starches and sugars. Keep in mind that you'll get a subtle banana flavour to your baked goods – but, if like me, you're a banana fan, then you can see this as an extra little benefit! They work especially well in cakes, cupcakes and muffins, and will help to keep your cakes lovely and moist.
Substitute: 1 large egg = 65g mashed banana
Pureed avocado
Pureed avocado not only adds moisture to baked goods, it also works as a great binder. As with mashed banana, that avocado flavour will come through in your cakes. Fun fact: you can also use avocado as a butter substitute!
Substitute: 1 large egg = 57g pureed or mashed avocado
Chia seeds
Unlike banana, applesauce or avocado, chia seeds won't affect the flavour of your bakes, although they may affect the texture, a bit like poppy seeds. Chia seeds need to be hydrated before they're added to your batter; simply mix and leave to sit for 20-30 minutes before you start baking.
Substitute: 1 large egg = 1tbsp chia seeds (mixed with 3tbsps water)
Do you want to see some egg-free recipes on The Sweet Taste Bakery? Let me know in the comments!