Did you know there are three different types of meringue?
From a delicious pavlova covered with your favourite toppings, to a summertime bowl of eton mess, to silky marshmallow frosting on top of a freshly baked cupcake – meringue is a simple yet scrumptious treat that can be enjoyed in many different forms.
But did you know that there are actually three different types of meringue?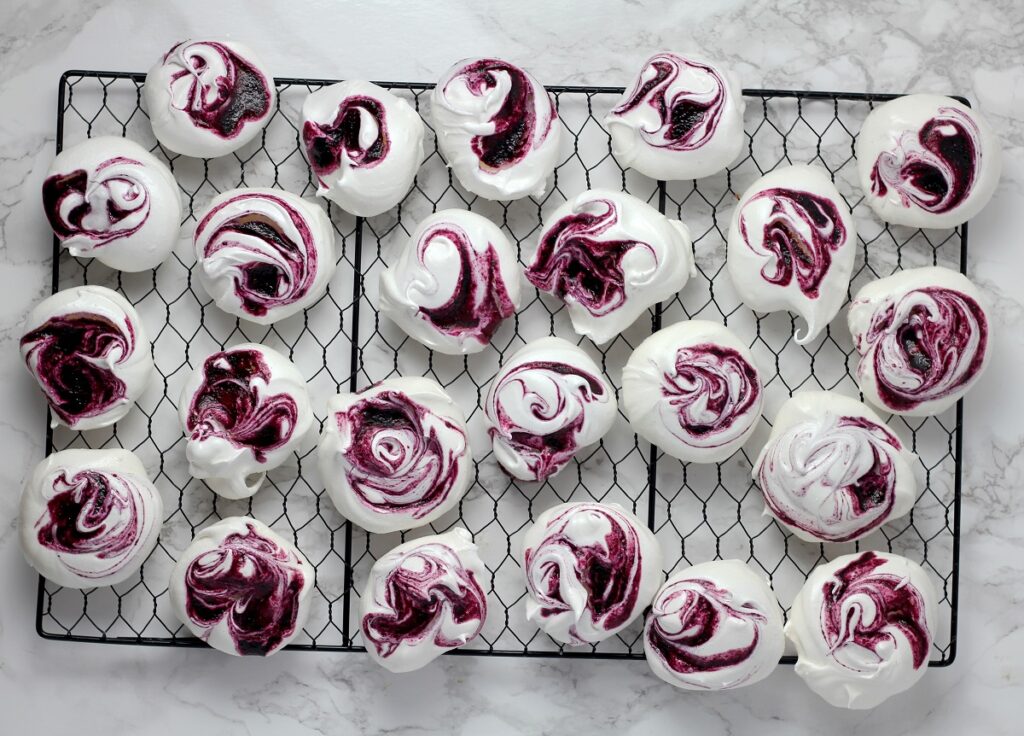 Meringue is made by combining egg whites and sugar, but it's how you add the sugar that makes the difference.
A few top tips to keep in mind before you start making meringue:
It's important to make sure the bowl you're using to beat the egg whites in is clean and free of any residual grease.
Make sure your eggs are room temperature.
Don't beat your eggs white too quickly – beat them slowly until stiff peaks form, before adding your sugar.
French meringue
French meringue is the most simple, and arguably the most popular form of meringue. It has a super light texture, which makes it perfect for souffles, cakes and some cookies. It's also really easy to bake.
This type of meringue is made by gradually adding sugar to uncooked egg whites once they've reached soft peaks. Then you simply keep whipping until you get nice glossy, stiff peaks. See – I told you it was easy!
You'll find thousands of French meringue recipes out there, but most tend to follow the same ratio – one part egg and two parts sugar – which makes it easy to scale. It's best to use a fine sugar, like caster sugar, because it dissolves faster and won't leave a gritty or grainy texture.
Swiss meringue
Unlike French meringue, Swiss meringue is made by heating sugar and egg whites together over a double boiler (aka a bain marie) until the sugar is dissolved. You should be able to rub the mixture between your finger and thumb without feeling any grains of sugar.
Once all the sugar has dissolved, use a hand-held mixer or stand mixer to whip the mixture to stiff peaks, and it's ready.
Swiss meringue is more stable than French meringue, and has more of a spreadable, marshmallow consistency, so it's ideal for topping cakes, cupcakes and pies.
Italian meringue
This is the most stable kind of meringue, and it's made by gradually adding a sugar syrup to egg whites, then whipping up into glossy peaks (sorry, you can't talk about meringue without mentioning the word 'peaks' at least six times).
Set your mixer going with your egg whites in the bowl while you make the syrup – a combination of sugar, liquid glucose or corn syrup and water. Heat the ingredients in a saucepan until the syrup reaches 115°C, then pour slowly into your bowl while continuously mixing the egg whites.
The consistency is again very marshmallowy. It's essentially a homemade marshmallow fluff – basically irresistible. It's stability and texture make it ideal for buttercreams too, and mousses if you're feeling fancy!
So there you have it – every day is a school day, right?
I'm guessing you're craving meringue about as much as I am right now! Check out my Classic Summer Pavlova and Silky Marshmallow Frosting.