I don't know anyone who would say no to a slice of classic Victoria sponge cake. It's uncomplicated, easy to make and an iconic British bake. It's also absolutely delicious, and a recipe that you'll return to time and time again.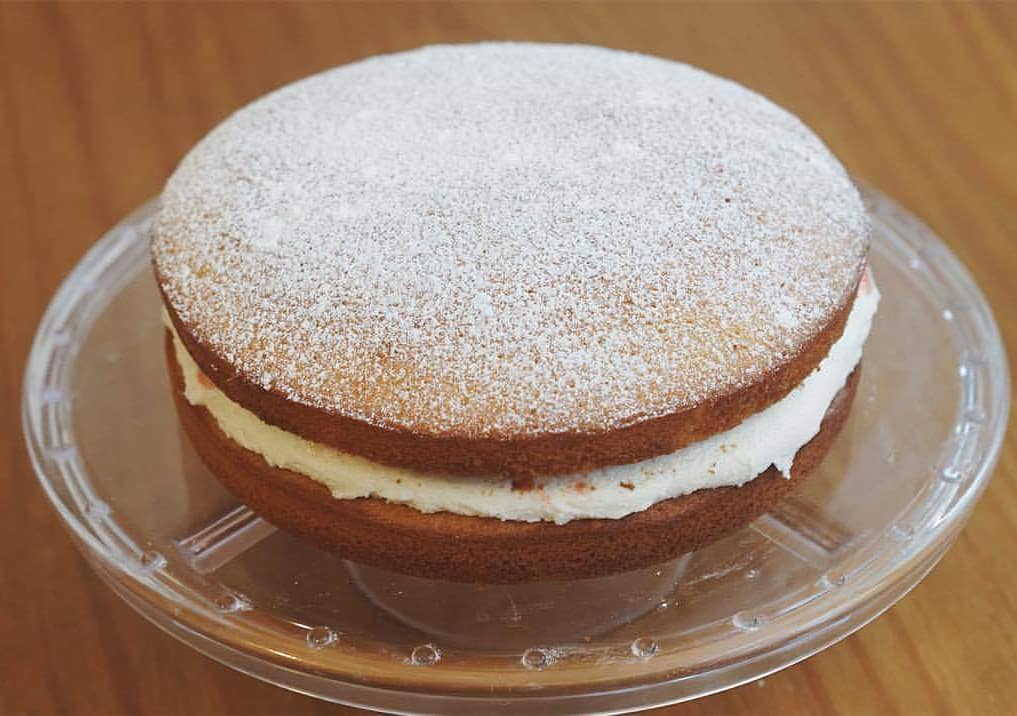 There are three basic elements that make up a Vicky sponge – a fluffy, airy sponge, smooth vanilla-infused buttercream and mouth-watering strawberry jam. Strike the right balance and you'll have a cake worthy of the WI!
Now, I know a few people out there will question my choice of filling for this recipe, but there is reasoning behind it.
If you are confident that your cake will be polished off when you serve it, and you prefer the taste of cream, then absolutely go ahead (250ml whipped double cream will fill your cake nicely). But if you're baking your victoria sponge ahead of time, or suspect you will have leftovers, vanilla buttercream is a much better option.
If you do decide to use fresh cream in a cake, keep in mind that it will have to be refridgerated, which can dry a sponge much quicker and affect its taste. In comparison, a buttercream cake will last at room temperature (in an airtight container) for a good few days.
This is definitely one of my favourite bakes, and I hope you enjoy it as much as I do. If it's good enough for Queen V, it's good enough for me!
INGREDIENTS
For the cake:

225g self-raising flour
225g softened butter
225g caster sugar
4 eggs
1 1/2tsp baking powder
1tsp vanilla extract
2tbsp milk

For the filling:

100g unsalted butter
200g icing sugar
1tsp vanilla extract
65g strawberry jam
METHOD
1. Pre-heat your oven to 160°C (320°F, gas mark 4). Grease two 8 inch cake tins with butter and line with baking parchment (aka greaseproof paper).
2. In a large bowl, beat the butter, sugar and vanilla extract until light and fluffy. Add the milk followed by the eggs, one at a time, mixing well between each addition. Sift in the flour, baking powder and a pinch of salt, and fold gently until just mixed.
3. Divide the batter between the cake tins and bake for 30 minutes or until a toothpick inserted in the centre of the cake comes out clean. Allow the cakes to cool for 10 minutes in their tins before transferring to a wire rack.
4. While the sponges cool, make the buttercream. Using a hand-help mixer, beat the softened butter on a medium speed for a few minutes until it goes pale and gains some volume. Sift in your icing sugar, one or two tablespoons at a time, add the vanilla and mix thoroughly.
5. Once your sponges have cooled completely, select the bottom layer and level with a bread knife or cake wire if needed. Spread the buttercream evenly over the first layer and top with the strawberry jam. Add the second layer of sponge a dust with 1tbsp icing sugar.
Have you tried my Victoria sponge recipe? I'd love to hear your thoughts – drop me a comment below!