If you don't already know, I'm a self-confessed fussy eater. While I still consider myself a serious foodie, I will admit that I can be stubborn when it comes to trying new foods, which is why the idea of dates in a cake put me off sticky toffee pudding for an embarrassing number of years.
But I was so very wrong. Once I tried sticky toffee pudding I was absolutely hooked; obsessed even. I looked for it on every restaurant dessert menu before deciding I had to make this rich, moist, utterly divine dessert immediately.
That's when it hit me – sticky toffee pudding would make the most incredible cupcake. And that is exactly what I give you. Perfectly paired with a batch of sticky toffee buttercream, these delicious cupcakes are guaranteed to please.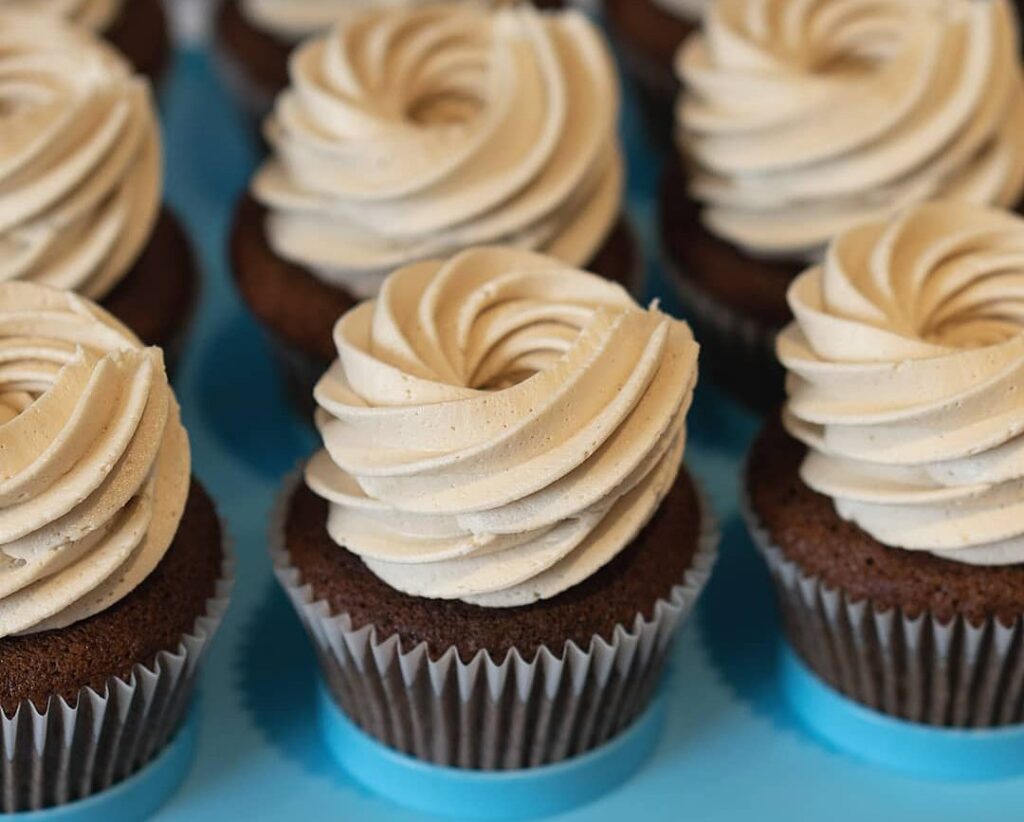 INGREDIENTS
180g pitted dates
180g self-raising flour
1tsp baking soda
160g brown sugar
85g butter
2 large eggs (room temperature)
1tsp vanilla extract
METHOD
In a heatproof bowl of jug, pour 180ml boiling water over the dates and leave them to soak for at least 20 minutes. Meanwhile, place 12 cupcake cases into a muffin tin and pre-heat your oven to 170°C (340°F, gas mark 5).


While the dates are soaking, sift the flour, baking soda and a pinch of salt into a bowl and set aside. In a separate bowl, cream together the butter and brown sugar until light and fluffy. Add the eggs to the butter one at a time, along with one tablespoon of the flour to prevent the mixture from curdling curdling.


After the 20 minutes are up, pour the dates and water into a blender or food processor and pulse into a thick paste. Pour into the egg mixture, add the vanilla and then fold in the flour.


Scoop the batter into the prepared cupcake cases and bake for 15-20 minutes until a toothpick inserted comes out clean.


Remove from the oven and leave to cool in the tin for 10 minutes. Transfer to a wire rack to cool completely before frosting.
Don't forget to leave me a comment below – I'd love to hear from you!