Easter egg, meet cheesecake. Cheesecake, meet Easter egg.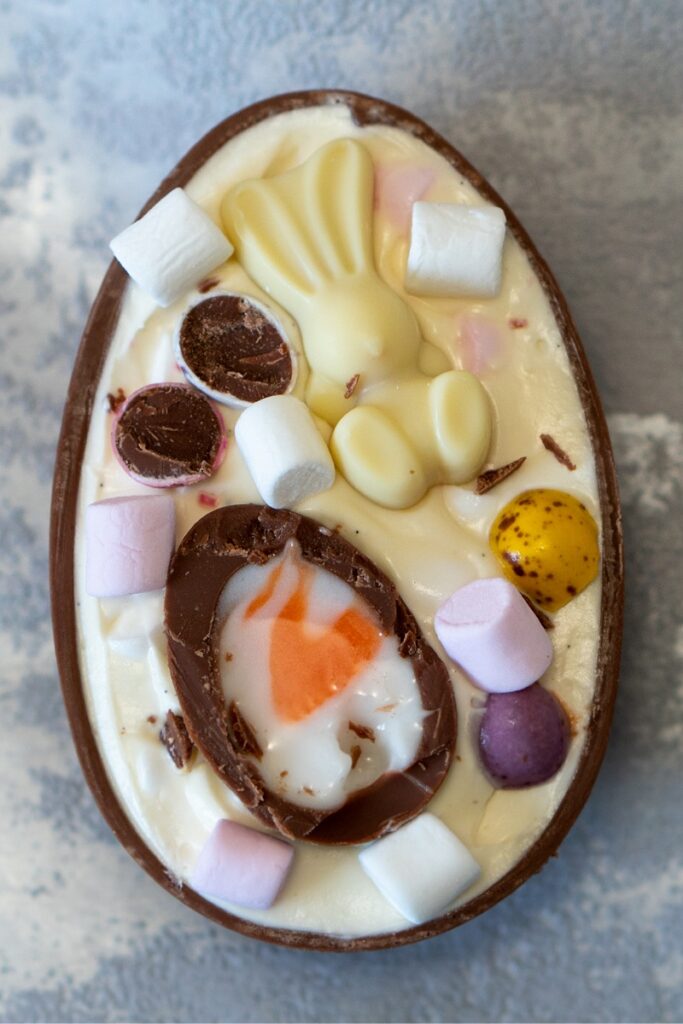 I've seen a few pictures of Easter egg cheesecakes floating around the land of social media lately. They look unbelievably delicious. So, I decided to make my own, and now I'm officially obsessed.
Not only are they very easy to make, they taste incredible. And you can adapt them to whatever flavour takes your fancy!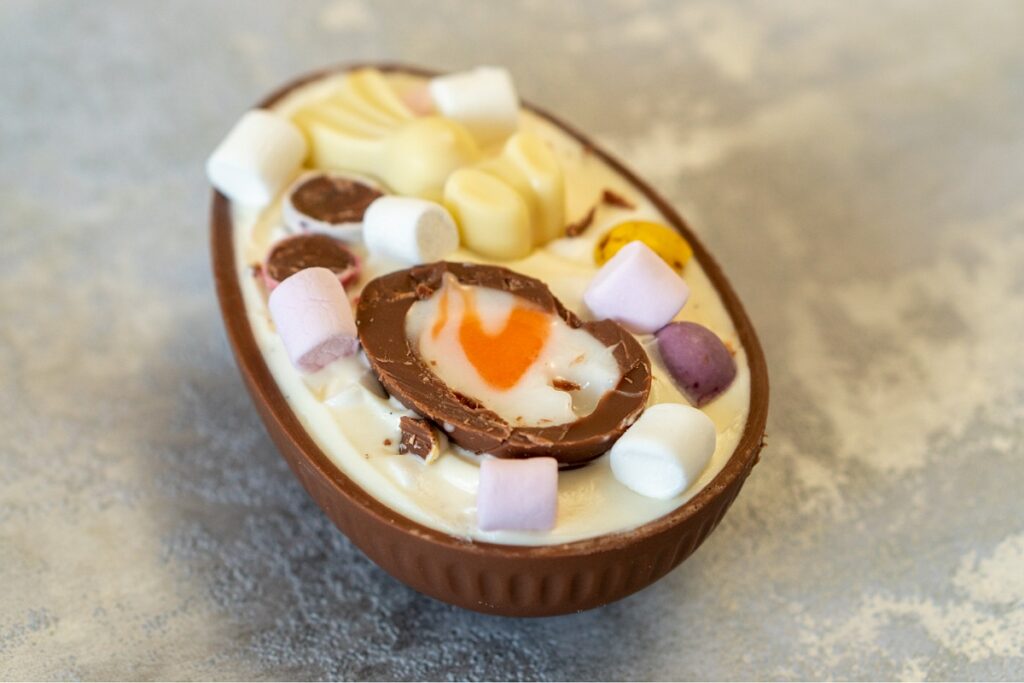 I settled on marshmallow for my cheesecake flavour. I've added a touch of marshmallow fluff into the mixture, as well as mini marshmallows. I was toying with the idea of Mini Eggs, but settled on marshmallows, as they blend so well with the creamy cheesecake mixture.
As for toppings, I chose white chocolate Malteser bunnies, Creme Egg halves (my favourite), chopped Mini Eggs and more mini marshmallows. But that's just my preference – you can top your cheesecakes however you like!
*TOP TIPS*
I know these cheesecakes are absolutely loaded with sugary goodness – I mean, that is one of the awesome things about Easter – but as tempting as it might be to reach for the low fat cream cheese, it just won't set like the full fat version, and your Easter toppings will sink.
It's also worth noting that your cheesecake mixture does need a thorough mix. I started by combining the cream cheese and double cream, followed by the icing sugar. The mixture will seem quite thin at this point, but keep mixing. Once you've added your vanilla extract and marshmallow fluff, you will see the mixture start to thicken.
INGREDIENTS
1 medium chocolate Easter egg
75g Oreo biscuits
2tbsp unsalted butter
75g cream cheese
50ml double cream
50g icing sugar
1tsp vanilla extract
3tsbp marshmallow fluff
50g mini marshmallows
Assorted Easter treats
METHOD
Start by cutting your Easter egg in half using a sharp knife. Follow the seam down the middle of the egg to get a nice even split.


Add your Oreo biscuits to a food processor and blitz into fine crumbs. Melt the butter in the microwave, pour over the Oreo crumbs and mix until well combined. Divide the biscuit crumbs between the Easter eggs. Gently press the mixture down into the bottom of both shells and smooth using the back of a spoon. Pop them into the fridge while you prepare the filling.


In a mixing bowl, whisk the cream cheese and double cream together. You can do this using a hand-held mixer or by hand. Whisk in the icing sugar, followed by the vanilla and marshmallow fluff. Keep whisking until your cheesecake mixture is nice and thick. Finally, fold in the mini marshmallows.


Take your Easter egg halves out of the fridge and divide the mixture equally between them. Fill both halves and smooth the tops using a spoon or palette knife. Add your favourite Easter toppings and pop your cheesecakes back into the fridge for a couple of hours. Once your cheesecakes have set, grab a spoon and dig in!
If you want to make these cheesecakes ahead of time – and can resist digging in as soon as they're ready – they will last in the fridge for up to three days. Pop them into an airtight container or cover with cling film until you're ready to serve.