Guys, Christmas is tomorrow. TOMORROW. Less than 12 hours. Who's excited?
I know things are different this year, and we can't all celebrate in the ways we're used to, but there's still plenty to enjoy this festive season. Including mince pies.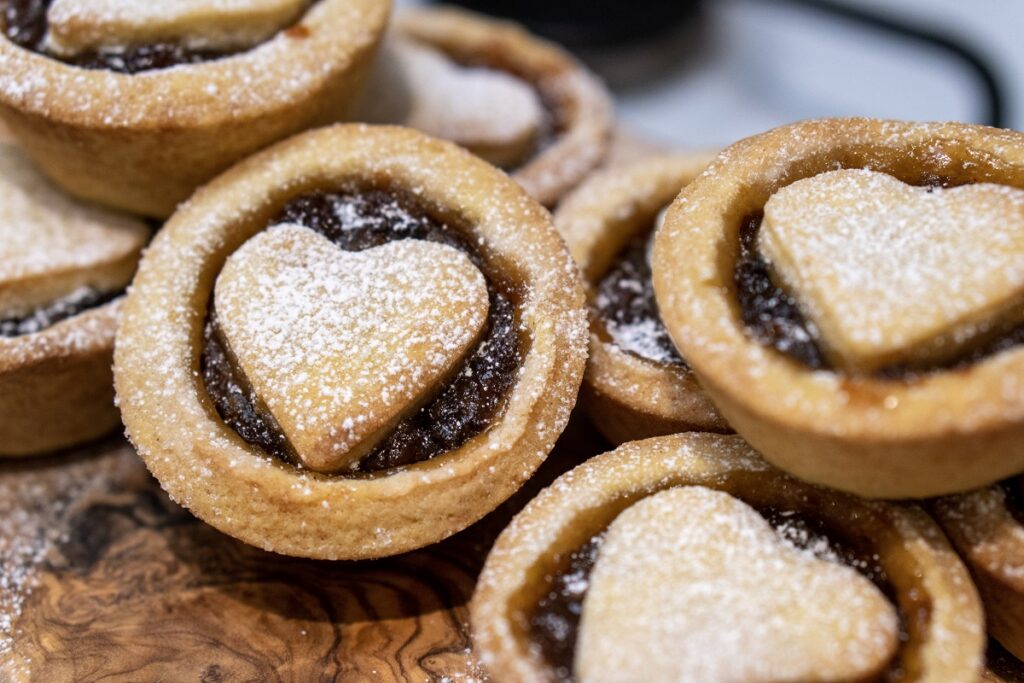 But trust me when I say that it's much more fun to make your own.
So, if you've got a jar of mincemeat in your kitchen cupboard, and a spare hour over the next couple of weeks (let's be honest, who hasn't?) then why not bake yourself a batch?
Even better, this recipe is very easy to follow and basically completely fool proof. Mix, chill, roll, fill and bake, and you'll have 12 delicious mince pies to feast on this Christmas!
*TOP TIP*
You can make your mincemeat go a little further – and personalise it to your own taste – by adding some extra ingredients. Cranberries, chopped apple, citrus zest, cherries, nuts or a splash of rum are fantastic additions to store-bought mincemeat.
INGREDIENTS
411g jar of mincemeat
200g cold butter
325g plain flour
100g caster sugar
3-4tbsp icing sugar
METHOD
Start by making your pastry. Add the butter into a large bowl in small chunks or slices, followed by the plain flour and a pinch of salt. Rub together until the mixture resembles fine breadcrumbs. Add the sugar and press the mixture into a dough.


Turn out onto a lightly floured surface and knead gently for a minute or two. Wrap the pastry with cling film and pop into the freezer for 20 minutes. While the pastry is in the freezer, grease a 12-hole muffin tin with butter.


After 20 minutes, take the pastry out of the freezer and preheat your oven to 180°C (350°F, gas mark 6). Roll out the pastry to roughly 1/2cm thick, use a large circular cutter to cut out 12 mince pie cases and line each hole in your muffin tin.


Divide the mincemeat between the pastry cases. Use the remaining pastry to cover your pies – you can cut out circles, a variety of shapes, or even strips to create a lattice top. Sprinkle your pies with a little bit of sugar and bake for 20 minutes until lovely and golden.


Leave your mince pies to cool in their tin for 10 minutes then transfer to a wire rack. Dust with a little icing sugar and enjoy!
These mince pies will last for up to four days in an airtight food container…if you don't scoff the lot first!