If I Could Bake With Anyone in the World…
Some of my friends recently suggested that I write a blog post based around the one person in the world I wish I could bake with. If I could pick one person to bake with, any person, who would it be? I loved the idea, so I got to thinking.
Of course, there are so many people I really would love to bake with….
Baking alongside Mary Berry, Paul Hollywood or Prue Leith would be absolutely incredible.
I'm a big Gordon Ramsay fan, so it would be awesome to bake with him too.
There are so many outstanding bakers I follow on Instagram – a collab with any of them would be so cool.
I came up with a long list of people I'd like to bake with, but the real answer is actually a lot closer to home. If I could bake with any one person, it would be my Grandma.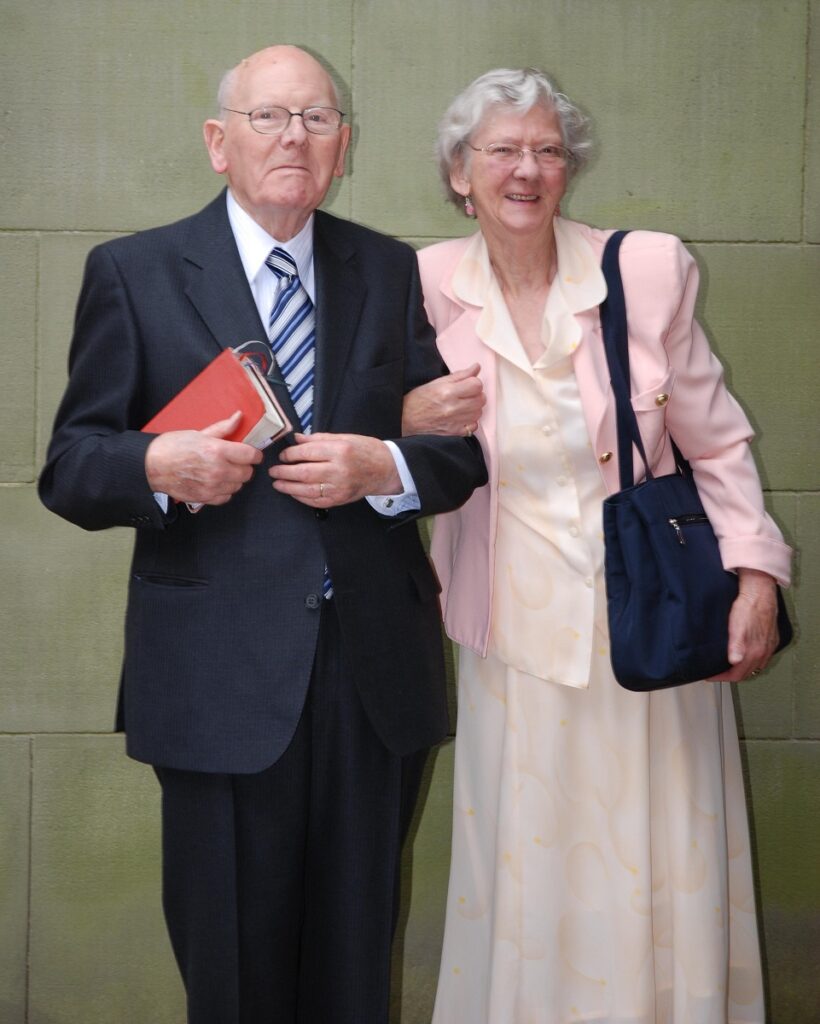 My Grandma Celia sadly passed away 10 years ago, in March 2010, so I was never able to share my love of baking with her, although I think she would actually be delighted to know that it's my chosen hobby, because she loved to bake herself.
She actually kept a hand-written recipe book, just like me, which is amazing. When I told my mum that I was going to be writing this post, she found it and went through it with me. It has a cardboard cover now (the original fell apart because it was so old) and it's held together by tape, but it's so special to us. It's full of some of my Grandma's favourite recipes that she'd either written down herself, been gifted by friends or cut out of magazines, and there are even a few entries from my Grandad Andrew in there, who also dabbled in baking from time to time.
It was her personal cookbook, which included such a wide range of different foods. Grandma's Christmas cake recipe is in there at least four times, as well as a recipe for ice cream. She's included sponge cakes, jams, chutneys, biscuits, pastries, and pies. She has recipes for fudge icing, marmalade, lemon curd, chocolate souffle, toffees, chocolate cream, and even a drink to get over food poisoning! Her very first recipe is for malt loaf, which she dated December 1946, before she got married. She would have been 22 years old when she started writing it.
I'm so glad that my Grandma kept writing those recipes down, and I'm glad that my mum kept them, because I can't wait try them all.
If my Grandma were still here, I would be in the kitchen right alongside her, because that's where you'd always find her at the start of every family visit. She was an amazing hostess, from small meals to big family parties. She was also the kind of Grandma who always had sweet treats ready for her grandchildren. She used to give me a packet of Dolly Mixtures every time we went round, without fail, and at Christmas, she would hide full chocolate bars in the branches of the tree. My Grandma definitely contributed to my love of all things sweet.
If she were still here, I would love to watch her bake and learn from her. I would love to ask her questions, get her advice on new recipes, and send her pictures of every single thing I made.
She was a wonderful Grandma, so if there was anyone in the world I could bake with, it would be her. Here's hoping I can live up to her memory and create something just as meaningful and long lasting.